COMPANY
Company Info
HARDRACE was founded in 1998, specialized in designing, manufacturing and marketing reinforced chassis parts for racing and street car. Enthusiasm of high speed and precise control lead us to the area of reinforced chassis parts. Stand on the passion of innovation and insistence of quality, we provide the finest products to our customers by using the latest raw material and technology from harden bushes to anti-dust pillow ball suspension arms. Professional driver tests all of our new products at the track under extreme condition. According to their feedback, we response to their demand and make necessary modification immediately until it is 100% safe and provide outstanding performance to our customers.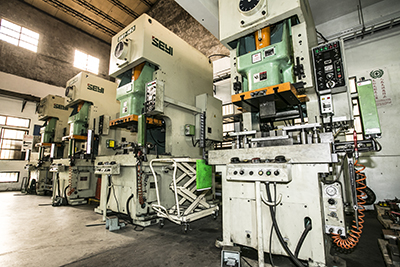 Quality
Quality, Reliability and Stability of the reinforced rubber parts are HARDRACE's priority. Since, all of our products are installed under the car, bears its weight and strength. Weak suspension parts lead to loss of control simultaneously disaster is going to happen. In order to avoid its happening, our products' quality is the most we have in mind, and is our responsibility to provide our customers safety equipments. Presenting our customers with a safety outstanding performance parts, all of our products are sampling examined through Rotorless Rheometer and Tensile Strength Tester to ensured quality and stability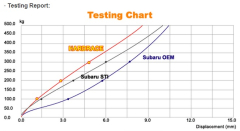 Design
In order to provide high precise and high quality products, HRADRACE use 3D drawing technology to development each new product. Through 3D technology, we can simulate new products' angle, dimension, shape and actuation to improve design accurately. Our research team test different way and try to find out any defect may on it and also fix it. After that, we ensured our product will be enhance and strengthen the chassis of the vehicle without affecting the original chassis specifications.
Improve driving dynamics and drive comfort.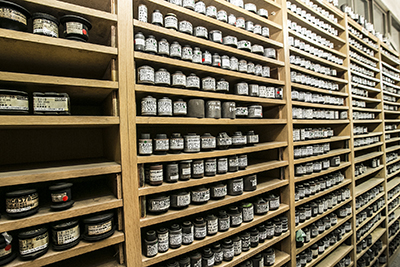 Staff
HARDRACE owns professional staffs in different fields, included research, development, manufacture, plan and design. All of HARDRACE members have one common merit – enthusiasm. Enthusiasm makes us feel happy and more creativity, even work hard at any time. HARDRACE always bring a strong sense of responsibility of staff as the most valuable assets. We also hold regular employee training to help us stay on top of suspension filed and to learn the latest technical skills. And we really excited to see our team members create more and more excellent products by outstanding performance.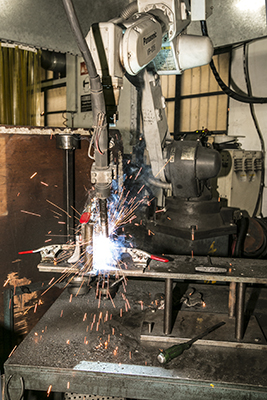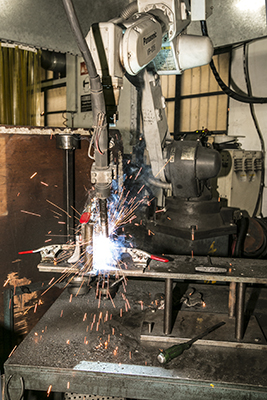 Technical
HARDRACE devote into producing adj. link, control arm and other suspension parts for many years. We own professional technical and experience to enhance chassis strength. Whether forging, cutting or forming of links, arms and bushings, we always provide products with highest produce level under a rigidity quality control. We offer the perfect suspension parts to worldwide driver for racing and street car, and we wish you feel excellent road control by HARDRACE technical!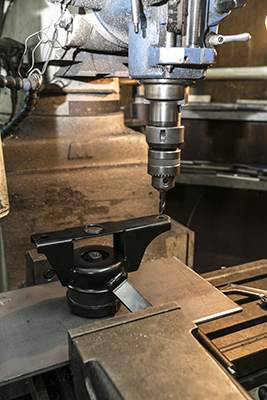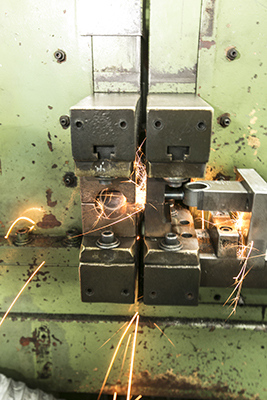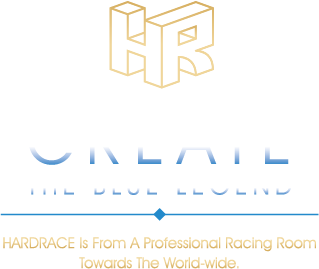 In the initial stage of "HARDRACE", our chairman started the professional business from the field of development and manufacture of chassis rubber parts as well as business operation thereof. All of the high quality rubber products brought us to be the best original equipment manufacturer (OEM) in the world. During these years, we keep improving and extending our field on steel alloy material and chassis parts. Since 1979, we have made a firm fundamental on researching and developing the cornerstones of our success.

We defined HARDRACE as the expert of solving all kinds of problems of direction and position for chassis. We devoted ourselves to develop all-category products for chassis. After 7 years, we expanded our market to hundreds of distributors around the world and our global market share has been up to 80%. This really encourages us to move forward.

After accumulating OEM and technical experiences for twenty years, in response to the increasing demand on modification business, HARDRACE focused on developing high-performance modified parts for racing in order to differentiate the markets between racing and street cars. Meanwhile, we assisted many racing teams for developing, designing and testing and made all effort to build the perfect parts for them. Our dedication makes us emerge as an important figure in modification market.

PenBay International Circuit established in 2011. It provides a safety stage for racers and further simulates the environment of exciting circuit and car modification. In 2013, green light came back to modification market. Modification industry grew up so that the market share of HARDRACE in Taiwan woke up, too.

The local policy become stricter and obstructed the car modification market and even misunderstood the original purpose of "modify to enhance performance and make it safer". Thus, our production decreased due to market shrunk. At this moment, we were facing a great impact.

To accomplish our vision, our new headquarter established in Hsinchu in 2014. In response to the demand of sway bars, we set up our professional production line for it. It proves that we are good at this technique and more production lines were added to make the products perfect.

Due to the depression, we created our own brand "HARDRACE" and turning crisis into opportunity. We started to focus on global market plans. By enhancing skills and accumulating experiences, we developed new products and upgrading marketing strategy and business development. We joined every auto shows, races, SEMA Shows and auto activities. We demonstrated all advantages of parts and all the better ways for cars. Take HONDA CIVIC EG/EK for example, this car has thousands modified parts and show up in every time attack and drift game. So, we made lots of parts for CIVIC EG/EK at the very beginning of "HARDRACE". This turning point helped our brand became popular and visible. The excellent quality earned recognition from all of the world.

Keeping grasping the demand and pulse of car modification market, HARDRACE developed and launched "4 x 4 Trucks Parts". This new series was highly praised by our customers. In October, "HARDRACE China" was founded in Suzhou China. We keep moving forward and taking challenge to a new high stage in China market.
HARDRACE did a successful cooperation to work with the Australia dealer and the racer-Adam Casmiri. In WTAC World Time Attack Challenge, equipped with hardrace complete parts and K24 Supercharged - power output up to 600 hp Civic EG finally taking out the top spot! The hard work, proper testing and advanced preparation of the team ensured we were up for the challenge.

Specialized products, high quality, reasonably price and world-wide distributions made HARDRACE outstanding. Based on our techniques, lots of well-known companies entrust us to proceed with ODM. From designing, testing to manufacturing, HARDRACE grows up stably. At the same time, we adjusted our direction of car modification. In the past, we devoted to performance improvement, and now, we are developing in specific parts for unique appearance of cars. Just like Hella-Flush/Stance Series, HARDRACE follows the trend of market to improve and extend.

We achieved our goals. Finally, we successfully developing structure bar and brace. It completes the last piece of puzzle in our kingdom. Variety structure bars for various cars. In March, the expansion program was started and we collected all the production lines together in order to improve our efficiency on production.