Hardened Rubber or Pillow Ball bushings. Which should I choose?
Author: Hardrace Date Posted:11 August 2021
One question we get asked is what bushings should I get? Apart from solid bushings, most of our products are available in either hardened rubber or pillow ball bushings, sold separately or pre-installed in components like lower control arms.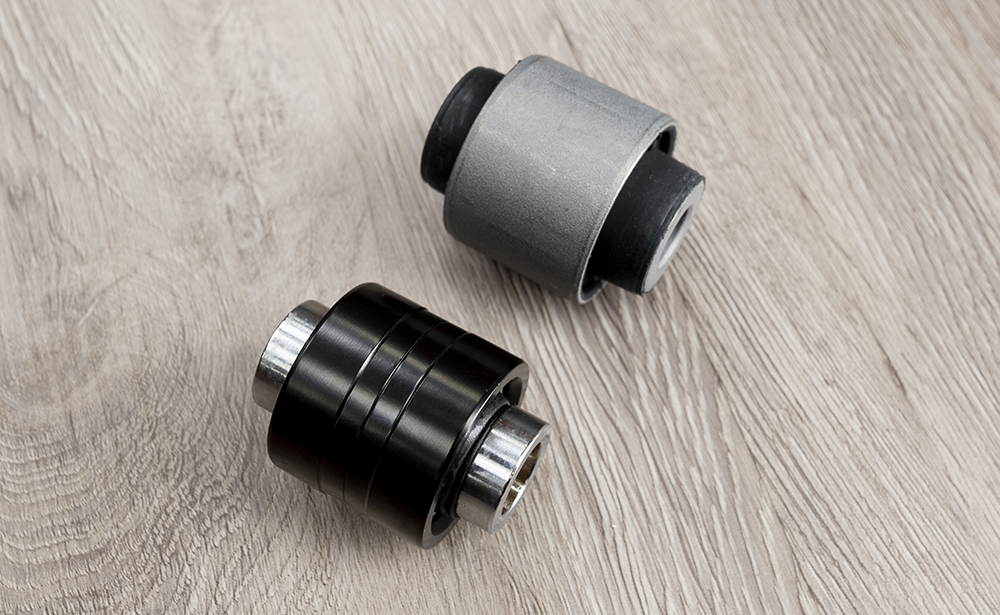 If you mostly drive your vehicle on the street and like having a comfortable and complaint ride, then choose products with a rubber bushing. Rubber bushings help to absorb bumps by providing a degree of deflection over uneven road surfaces, and is similar to most OE bushings installed from factory. But, if you're looking take things to the next level and want a no compromise solution with your suspension components then pillow ball bushings might be your thing! Because they're harder than rubber bushings due to their chromoly alloy steel construction, they provide far better user feedback and overall performance in race applications where consistency is key, as rubber bushings will deform under load that results in unpredictable handling at the limit, where pillow ball bushings will stay true to your alignment settings.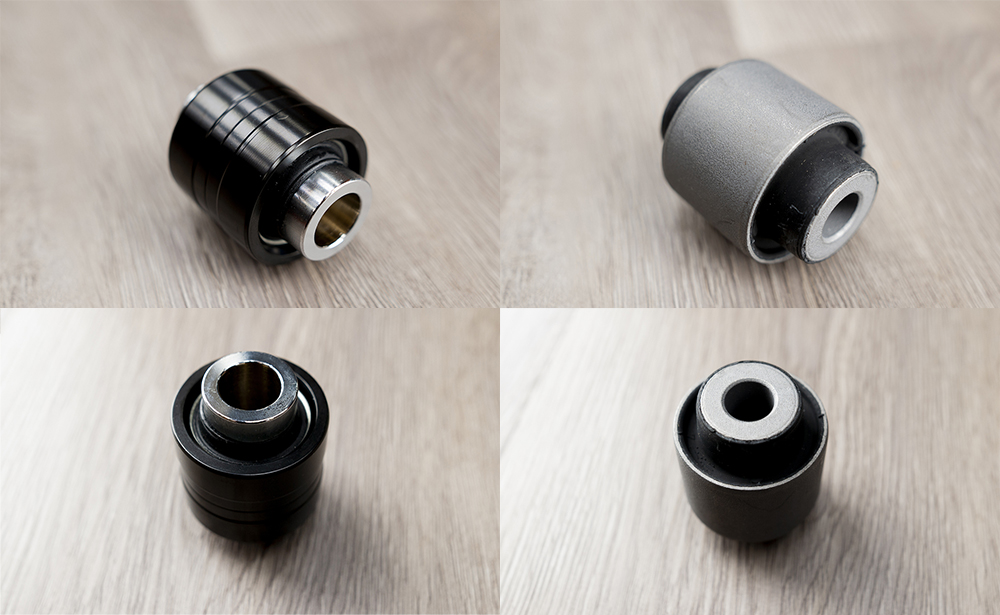 But the improvements don't stop there. Our bushings have been designed to offer advantages over most OE counterparts that are manufactured to cater for a wide variety of uses, but this limits the performance ceiling from a standpoint. For one, our hardened bushings are stiffer and more rigid, which results in a firmer, predictable, and more planted ride, while our pillow ball bushings come assembled with dust boots to help prolong component life due to debris and dusts that could make their way into the bushing itself.
Whether you track your vehicle or enjoy going out for a nice Sunday drive, we've got something for you!